What is Gippsport Streetgames?
GippSport Streetgames provides affordable, accessible sport and recreation activities to teens and young adults across Gippsland. Delivered by GippSport, the Streetgames program responds to research which shows a big drop-off in sports participation at around the age of 14, which endures into adulthood for many people. This drop is even larger for women, gender diverse individuals, and those experiencing barriers such as injury, illness, disability, or financial strains.
GippSport Streetgames aims to provide a massive range of social and modified sports at the right time, right place, and in the right style for many of these young adults across Gippsland, so they can get active and connected.
GippSport Streetgames is about getting out, having fun with your mates, and enjoying the vibe (plus all the other perks, like free food and merch).
We are led by and for young people across Gippsland.
We can't wait to see you at one of our events!
Our team continually reviews the Victorian Government guidelines, ensuring we make all the necessary adjustments to meet and comply with the required DHS guidelines and CovidSAFE requirements.
Sascha Reese-Sharam
Program Officer | GippSport Streetgames
Hi Everyone, I'm Sascha. I am honored to be working with the Streetgames Crew. After relocating to Gippsland in April 2020, I have had the pleasure of experiencing the wonderfully diverse and welcoming community that is Gippsland. During this time, I have developed a genuine passion for Streetgames and what Streetgames represent for the community. I have over four years of experience working within diverse communities. I pride myself on achieving community and team goals and treating all people with dignity, equity, and respect. Please come and say "Hi" at our next event.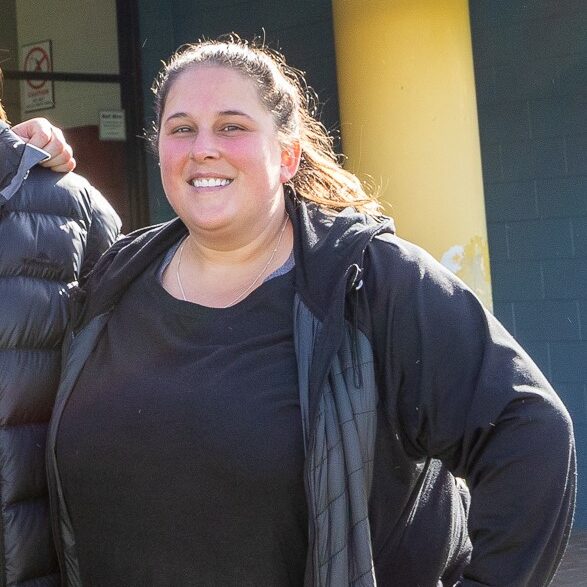 Yvonne Porter
Program Coordinator | GippSport Streetgames (East Gippsland)
My name is Yvonne and I am the Program Coordinator overseeing all the awesome work we are doing in East Gippsland. I have an extensive coaching resume in my favourite sport netball, having one of the highest netball coaching accreditations in the state!
I have really enjoyed settling into life in East Gippsland and getting to know the sporting clubs, organisations and communities.
If you have any ideas of how Streetgames should look in your town, or if you're keen to work with us as a paid coach, please reach out to me!

Den Lim
Program Coordinator | GippSport Streetgames
Hey everyone, I'm Den, the Program Coordinator for Latrobe Streetgames. I'm so excited about providing opportunities to young people to get physically active, make friends and gain employment. It's been a pleasure working with our Crew of 30 young people over the past few months to develop this amazing program and I'm thrilled that we've achieved so much already. I can't wait to see this program take off, we have so much in store for you all! I'm passionate about building capacity of young people through the program. Whether it's delivering sports, providing advice and ideas, or joining our content and promotions crew, we have opportunities for anyone who wants to get involved. I love getting involved in the community and connecting with people from all walks of life. Hope to see you on the streets! Feel free to get in touch. The door is always open for ideas and feedback 🙂
Dan Poynton
Executive Officer | GippSport
Hey – I'm Dan, and I'm the Executive Officer of GippSport which is the peak body for community sport in Gippsland, you can read more about us here. I specialise in designing & delivering sport programs that are fun, unique and engaging. I'm pumped to be able to support our team to roll out Latrobe Streetgames for you all to enjoy. The team below are the ones who have been able to bring our vision & ideas for this program to life, we hope you have fun and enjoy the opportunity. I might see you out there soon, my 3yr old daughter reckons I'm a pretty good scooter rider 😉.

Feel free to get in touch if you have a cool idea that might work with the program.
Become part of our crew! GippSport Streetgames also provide opportunities for young people to get involved at every level- everything from administration, media making, communications, art and design, to shadowing our staff, learning event planning, event management, coaching, and heaps more. The sky's the limit! If any of these volunteer opportunities sound like you, or you have an idea for our team, make sure to get in touch here or via Instagram or Facebook.